Ready mix concrete is a type of concrete that is manufactured in a batching plant and delivered to construction sites in a ready-to-use form. It is made up of cement, water, aggregates, and sometimes additional additives. Ready mix concrete can be customized to meet specific project requirements and can help reduce labor costs and increase project efficiency. It is widely used in construction projects of all sizes, including residential, commercial, and industrial buildings, bridges, highways, and other infrastructure projects.
Benefits of Ready-Mix Concrete
Ready-mix concrete is a versatile material, customizable to fit various construction needs. It's suitable for structural applications like foundations, walls, beams, and precast elements. Additionally, it can be used decoratively, for example in stamped or colored concrete for patios and driveways.
For timely delivery of Ready Mix Concrete, schedule in advance and provide the supplier with project details like desired concrete strength, volume, placement location, and timeline.
Ready mix concrete can reduce labor costs and increase efficiency by eliminating on-site mixing and speeding up placement and curing. Its customizable properties optimize usage and reduce waste, enhancing cost-effectiveness.
Ready mix concrete is favored for its quality, durability, and versatility. It can be tailored for specific project needs and its controllable properties like strength, workability, and color make it popular for both structural and decorative uses.
Ready mix concrete, a highly durable material, withstands various environmental and structural stresses due to high-quality materials and customizable properties to meet project needs.
Select Ready-Mix products are available at each location.
Odessa Ready-Mix
6110 E. I-20
Odessa TX 79766
(432) 248-8042
Location
Nobles Ready-Mix
9115 W. County Rd 60
Midland TX. 79706
(915) 202-7511
Location
Lubbock Ready-Mix
401 N. Ave
Lubbock TX
(432) 248-8112
Location
Arm Lubbock Ready-Mix
2803 114th Street
Lubbock TX
(806) 548-0540
Location
Hobbs Ready-Mix
3219 Industrial Dr.
Hobbs NM 88240
(432) 248-8049
Location
Eunice Ready-Mix
1500 Wallach Rd
Eunice NM 88231
(575) 441-7747
Location
Lovington Ready-Mix
402 E. Ave 1
Lovington NM 88260
(575) 396-4022
Location
Andrews Ready-Mix
1503 W. Broadway
Andrews TX
(432) 532-2770
Location
West Odessa Ready-Mix
18200 West I-20
Odessa TX 79763
(432) 208-1412
Location
Seminole Ready-Mix
402 N. Hwy 385
Seminole TX 79360
(432) 248-8049
Location
Arm Kermit Ready-Mix
1936 Highway 18
Kermit TX
(575) 631-6974
Location
Fort Stockton Ready-Mix
3834 West I-10
Ft. Stockton TX
(432) 254-6348
Location
Pecos Ready-Mix
1279 Oil Mill Rd.
Pecos TX
(432) 208-1412
Location
Monahans Ready-Mix
5168 S Highway 18
Monahans TX
(432) 208-1412
Location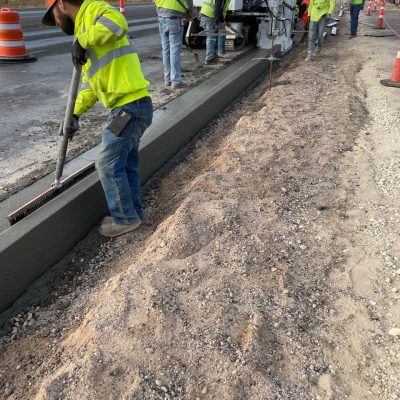 Standard Concrete
Standard concrete is a common type of concrete made from a mix of cement, aggregate, and water, typically used in residential and commercial construction for creating various structures. It has adjustable properties to meet specific project needs.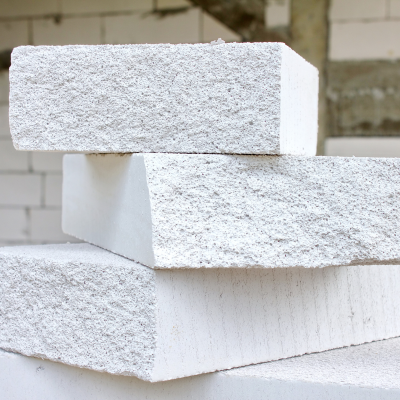 Lightweight Concrete
Lightweight concrete, with lower density than standard concrete, is used for reducing the load in structural elements, improving insulation, and enhancing fire resistance in construction projects.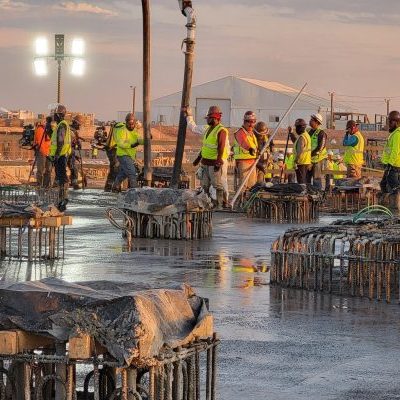 High-Density Concrete
High-density concrete, heavier than standard concrete, is primarily used in radiation shielding, nuclear power plants, carbon capture facility, and construction where high load-bearing capacity is required.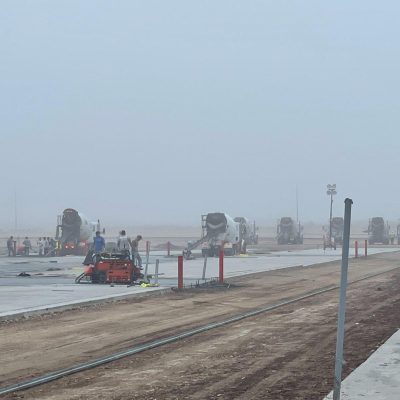 High-Performance Concrete
High-performance concrete is a type of concrete designed to have enhanced characteristics like strength, durability, or resistance to harsh environmental conditions, commonly used in structures requiring high longevity and minimal maintenance.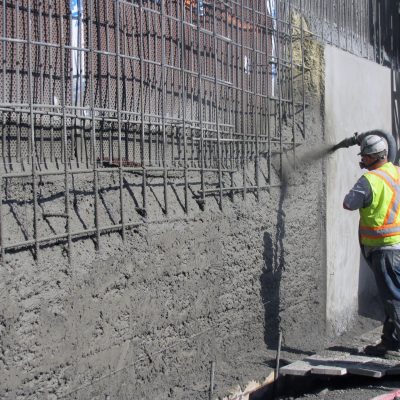 Shotcrete
Shotcrete is a method of applying concrete or mortar from a hose at high velocity onto a surface, typically used in tunnel construction, swimming pool walls, and structural repairs due to its ability to adhere well to surfaces without formwork.