SAFETY ALWAYS
At PB Materials, Safety Always means just that — no incidents, and no injuries, no matter how seemingly minor. We all have family and friends who care about us and want us to stay safe at work. We also care about our co-workers and the public at large. We take seriously our responsibility to keep each other and the public safe on our jobs. Nothing is more important! Safety is always part of the process.
From mining the aggregates that go into each end every yard of concrete to the talented employees that deliver it to your project we are committed at all levels of our organization to our "Safety Always" way of doing business. We take pride in our safety culture and it shows!
Our safety vision defines PB materials, and sets us apart from the rest of our industry. This is because our employees are empowered and the responsibility rests on everyone's shoulders. We are accountable for ourselves, our co-workers, project partners, and the public surrounding as we interact with them at our jobsites. Each PB Materials employee regardless of job or location, has the responsibility to speak up when they see something that causes a safety concern.  That, combined with employee involvement, active leadership engagement, and embracing the tools we have readily available, sets the foundation for our motto "Safety Always".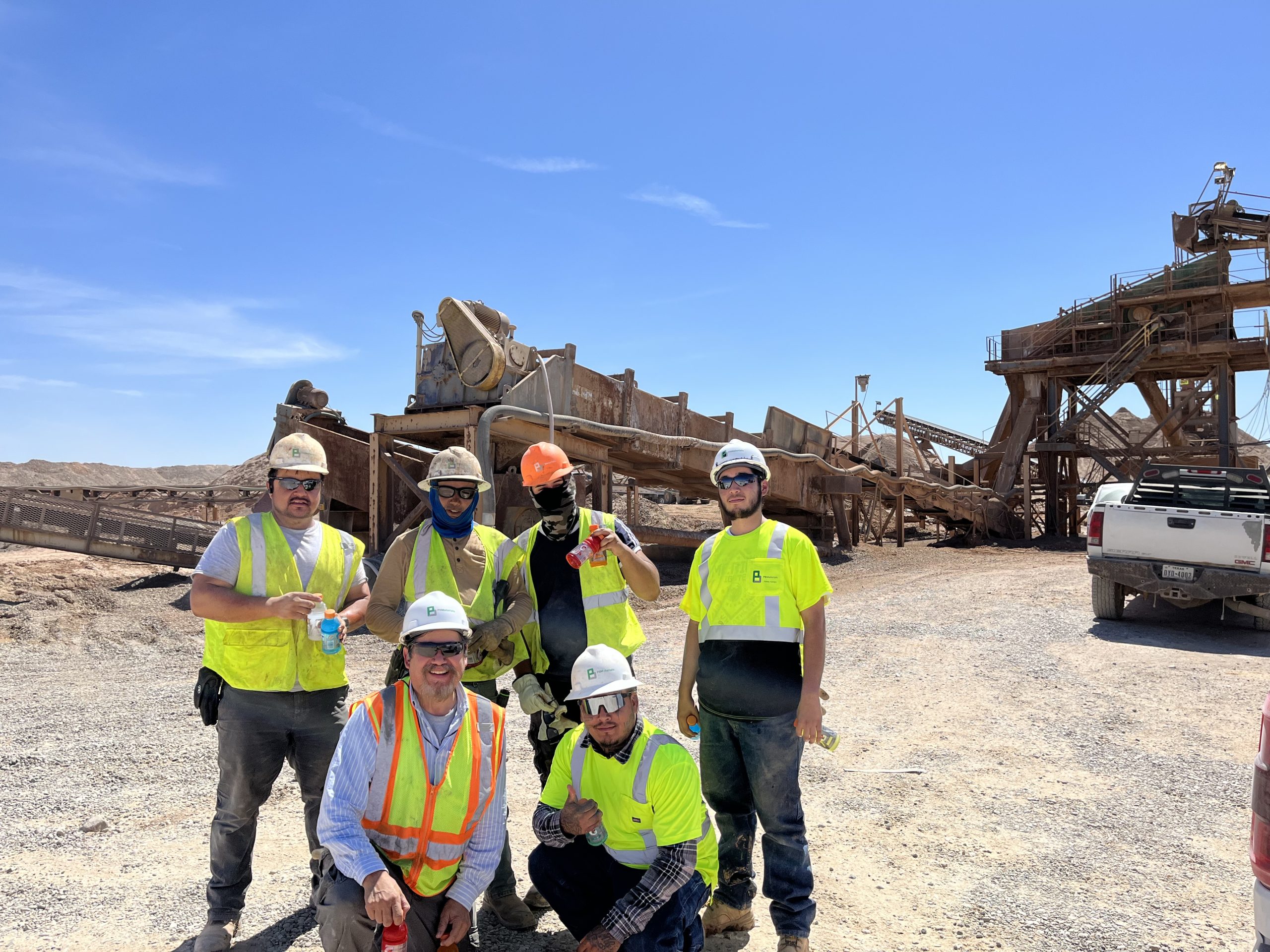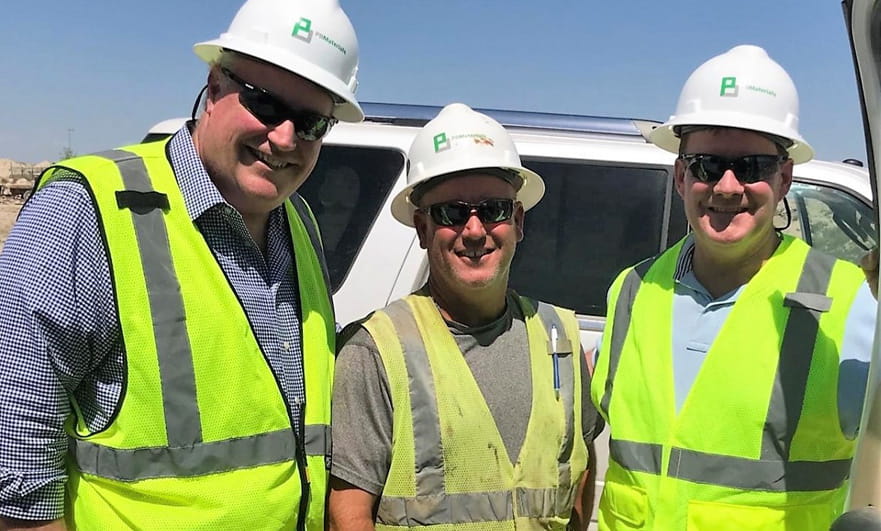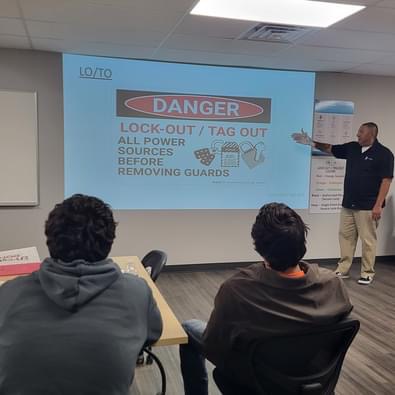 EMPLOYEE INVOLVEMENT & LEADERSHIP
At PB materials, we are passionate about safety! Every person at every level of our business is authorized, and expected to speak up when they see a safety concern. We call it "STOP WORK AUTHORITY". We encourage our employees to take an active and responsible role in matters of health and safety. If something isn't in line with our safety standards our employees are expected to let us know and they do.  When it comes to protecting our employees and the public, collaboration at all levels of the organization is key. Each location is expected work to eliminate hazards in the workplace.
1 Million Safe Work Hours
No Lost Time Injuries
June 18th 2018 – September 15th 2019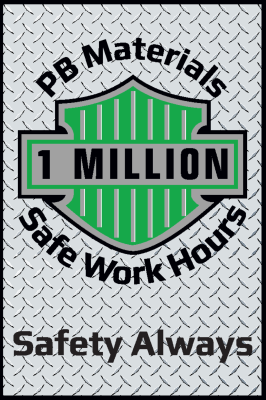 2022 Acuity Award for Outstanding Fleet Safety Performance
Only 4% of insured fleet companies with Acuity, received this honor. The measurements assessed were, incident rates, case management, loss prevention, and it recognizes PB-Materials for having superior safety. This award was only possible thanks to all of the PB-Materials Ready Mix Drivers driving safely, Ready Mix Managers promoting safety, all PB-Materials Employees who drive company vehicles safely, and to the PB-Materials Safety team for providing driving safety training, and proficient case management of fleet related incidents